MARIE | Harkness Photo
Owner & In-House Photographer
Internationally published photographer, Marie Harkness has over 10 years experience in the photography industry. Marie launched her brand Harkness Photography in 2011 and founded Hidden Heights Creative Studio in 2014. she continues to expand both brands whilst following her passion within the industry specialising in Fashion, Editorial, Commercial and Portrait photography working with some of the most leading local and national brands. Marie has also been recognised as one of the North East's Top Young Entrepreneurs.
SERVICES
There is no substitute for professional imagery, Harkness Photography can capture the skill and detail of your brand, work or project.

Specialising in: Content Creation for Fashion, Editorial, E-commerce & Lifestyle Brands, Specialist Portraiture, Hair & Beauty Collections, Model Portfolio & Updates, Campaign, Advertising, Fitness and Well-being.
Some standard services are available with Marie via her Booking Page or for something more specific/creative please contact Marie via the email below, pricing is tailor-made to suit your needs and budget, please send your enquiry to: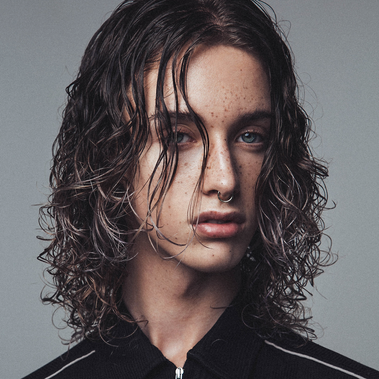 CLIENTS
BARBOUR, Advanced Pro Salon, MYA Cosmetics, Oh Comely Magazine, Fucking Young Magazine, Noctis Magazine, RUGER Barber, VICE.GLASS, Intu Eldon Square, Ramada Encore Hotel, Northumbria University, Gainford Group, Cairn Hotel Group, Toni & Guy, Henry Arlington London, Tutti & Co, YANA Active, HIRE STREET, Second Skin, Jackson James, Faye Tozer, Jamie Roy, Crescent Fifty One, Disturbia, Savour Magazine, Creative Head Magazine, Barber NV Magazine, Modern Barber Magazine, Tony Haresign, Twenty First Century Herbs, William Reed, Mix M8, Four Leaf Fashion, Chained Able, Annie Hood, Aura Beige, AJ Voyage, Dressmezee, Darcy's Grilled Cheese, Assembly Rooms and Bonbar, Auckland Castle, The Vermont Hotel, Bar Livello, Shark Club, Clear Fitness, Model Health, BL Hairdressing Training, Gee Kent Ho, Salon, SSD Concerts, THINK TANK?, Gigs North East.