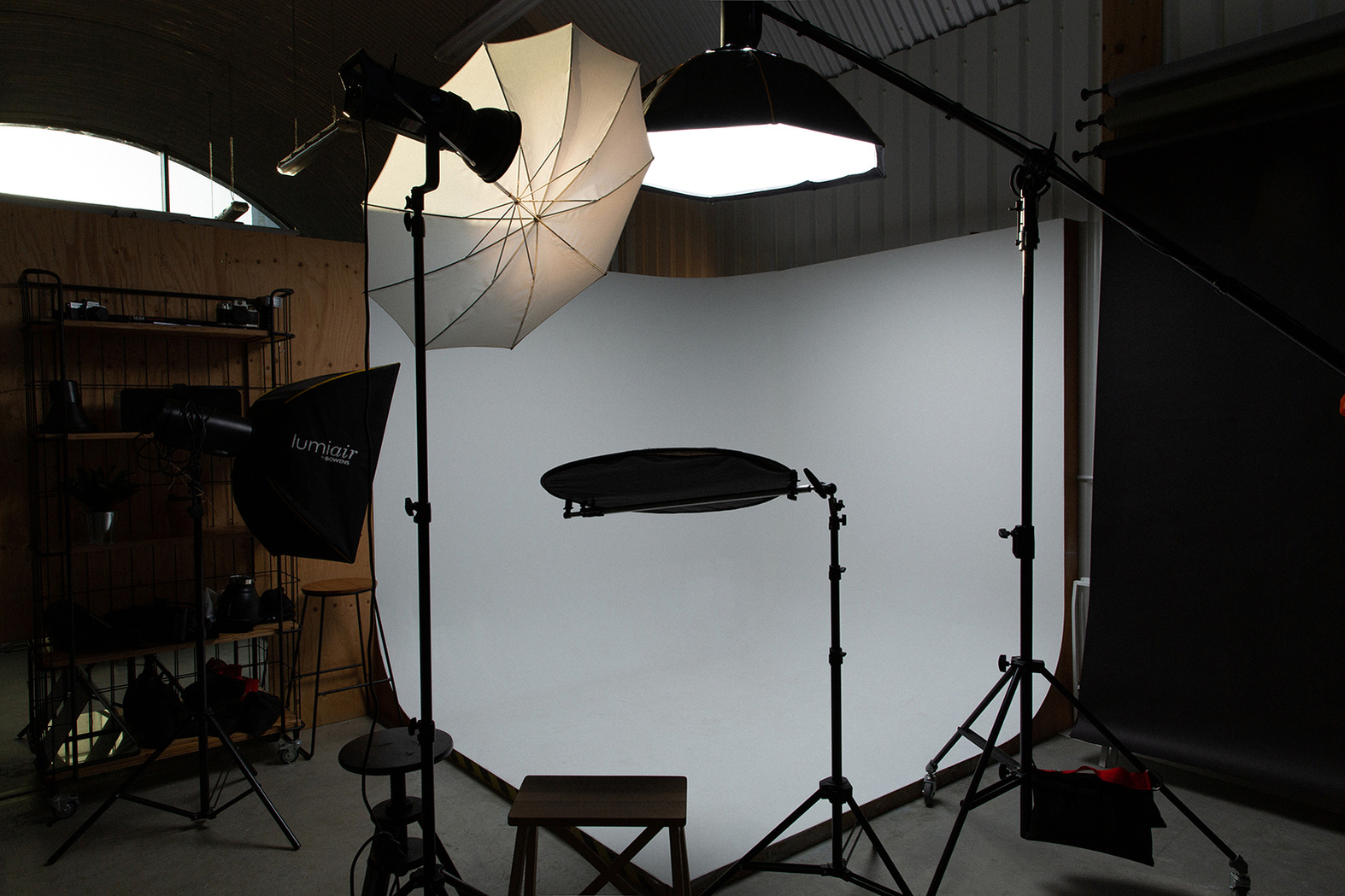 Countless Possibilites
We provide an inventive space for all creative industries offering a wide range of rental opportunities.
Photographic Studio Rental, Chair rental, Venue Rental, TV Filming, Events, Creative Workspace, Brand and Agency Meetings, Castings, Content Creation, Live Music, Brand Launches, Pop Ups, Creative Thinking, Exhibitions, Workshops, Live Streams, Screenings, Networking Events, Private Hire.
YOU NAME IT...WE CAN DO IT...WE'VE GOT YOUR BACK!

Studio Rental
01
This studio is a self service studio, therefore please plan and prepare for your set up. We house a professional photo studio equipped with all shoot essentials for any of your shoot needs see here for equipment list. Hair and Make Up Facilities, Photography Equipment, Props, Backdrops, Wifi & the use of the kitchen facilities is all included in the rental rate. The studio is accessible 7 days a week, Please contact us for Sunday bookings which are full day only and must be made in advance. Our in-house professionals can help you with one basic set up, if any further guidance or advice is needed please add the professional guidance service to your booking.
ONLINE BOOKINGS: click here to book a time slot.
RATES
£20 Per Hour (2 Hours Minimum Booking)
Half Day Rate (4 Hours) - £60
Full Day Rate (8 Hours) - £120
£20 Per Additional Hour to any of these slots.
SUNDAY RATES
Full Day Bookings Only (8 Hours) - £150
PROFESSIONAL GUIDANCE RATE - £50 per hour.
*If the client runs over the rental time they will be charged accordingly.
Chair Rental
02
We offer a professional workspace for like minded creatives in the hair & make up industry. See our hourly/daily rates below or contact us for more information on full time chair rental. Free wifi & refreshments, accessible 7 days a week see here for opening times.
Hourly & Daily Rates
Per Hour - 10
Half Day (4 Hours) - 30
Full Day (8 Hours) - 50
Venue Rental
03
Hidden Heights Creative Studio provides a space for all industries offering a wide range of venue rental opportunities. Our Space is partitioned into two areas, allowing us to provide full or partial access and rental of the building. For more information on rates and options see here.
Commercial & Production
04
Hidden Heights Creative Studio can accommodate exclusive use of the venue for commercial & production purposes and can provide a closed set, upon advanced bookings, see here for rates and options or contact us for more information.
BY DAY, BY NIGHT
05
By Day By Night is our pop up bar option whilst hosting underground nightlife or music events, see here for more information on pricing and bar options or for bookings contact us at info@hiddenheightsstudio.com.
Rental Agreement, Policies and Ts&Cs
Click here to read the full rental agreement, policies and terms.